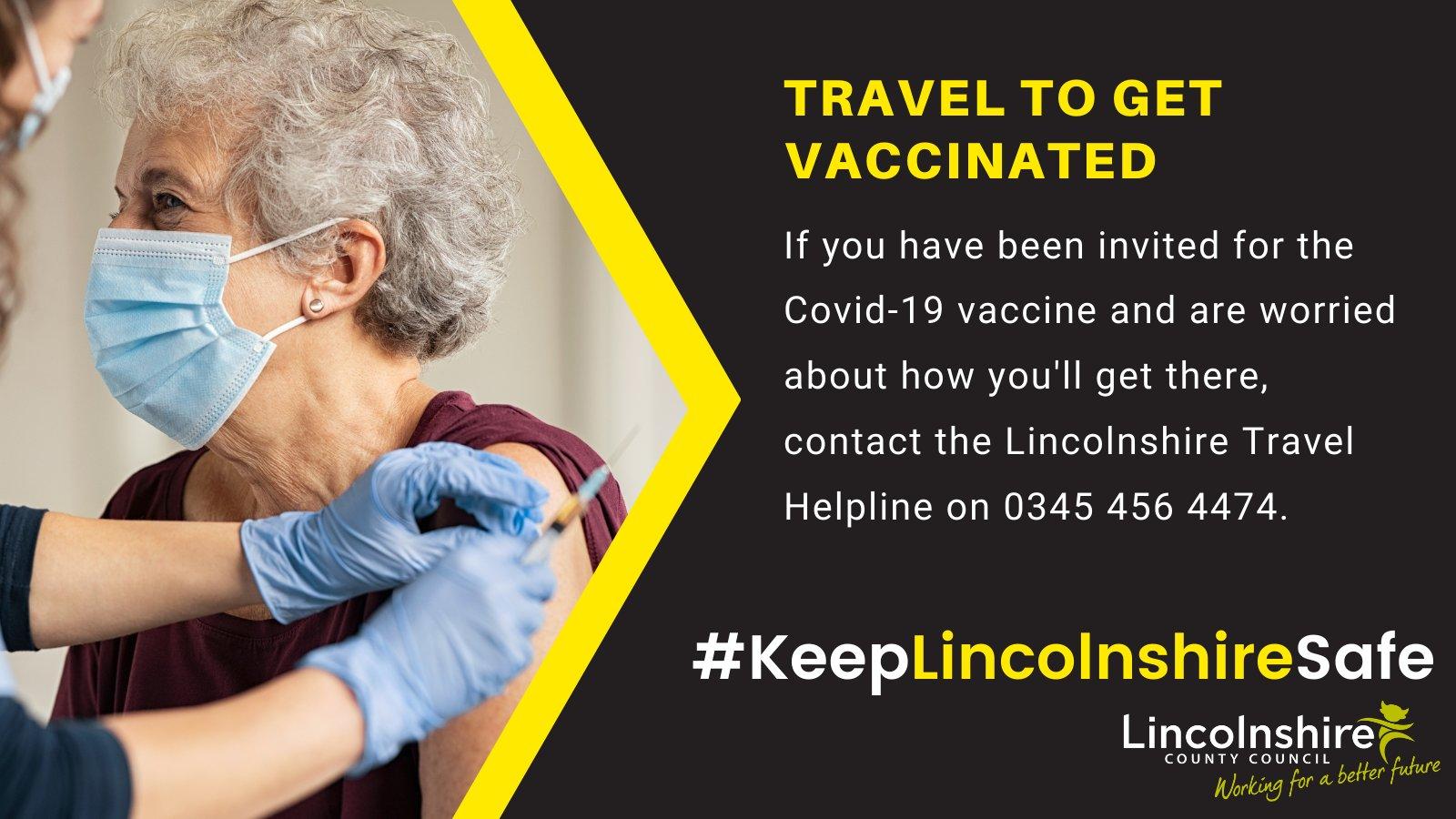 Need help if you need to travel to get a vaccination?
If you have been invited for the Covid-19 vaccine and are worried about how you'll get there, here is how Lincolnshire County Council and Kirkby Underwood Parish Council can help you.
Lincolnshire County Council transport helpline can advise on alternative travel options that exist for people unable to access conventional public transport in Lincolnshire.. Just call 0345 4564474, the line is open Monday to Friday between 9am to 6 pm and Saturday between 9.30 am to 4pm.
If you are a resident of Kirkby Underwood, financial help is available for you to attend with your Covid safe transport to get the vaccination.
Kirkby Underwood Parish Council will pay £0.65p per mile to contribute to your travel.
Details are on this link on this website: https://kirkby-underwood.parish.lincolnshire.gov.uk/parish-information/hospital-transport-scheme/1
If you require a form or any help please contact the clerk on 01778 441271.